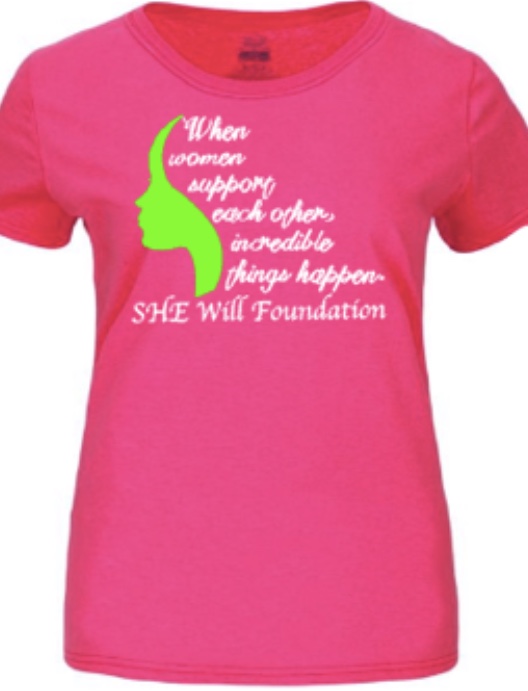 Silhouette represents a 2 dimenional outline of every women against a background of her past, now present, then future. By just looking at her silhouette no one knows all that's inside of her. Luckily silhouettes can only be seen against light, and SHE Will Foundtion is that light.
SHE Will Foundation's Silhouette Design, with Custom Letters and Graphic colors, is available in Ladies or Unisex fit. Choose your own color combinations to make it your own. Choose your T-Shirt color, sleeve length, lettering, and graphic color to meet your specific needs.
Note: On all 3/4 sleeve orders, the t-shirt color identifies the sleeve color only, with white body.